I was attempting to buy crypto using either my Canadian credit card or my Canadian Bank (RBC – Royal Bank of Canada), but I was greeted with this notification/ warning from Binance. " As per our Terms of Use, we are not able to provide our services to you. You may withdraw your existing assets from Binance."
So I contacted Binance customer support chat by clicking on the Chat icon on the lower right side of the Binance website window.
Here is an excerpt from my conversation with Binance Tech Support:
Me: Hi, I am trying to buy crypto using either my Canadian bank account or my Canadian credit card but a warning window saying "As per our Terms of Use, we are not able to provide our services to you. You may withdraw your existing assets from Binance." I did not even start to input my bank information yet, the warning window just popped up.
Binance Tech Support: Thank you for your question
13:06
I am going to transfer you to a colleague from the specialist team so they can assist you further. They will be with you in just a moment
Welcome to Binance Support! My name is CS Lawrence and it's a pleasure to meet you! To better answer your question, please allow me to check your chat history"
Binance Tech Support: 13:08
Okay, I will be with you shortly
Binance Tech Support: 13:09
Thank you for the wait, as per checking I see you are having issues with buyinh Crypto with your Card, sorry to hear that
Binance Tech Support:13:11
Please can you share me a screenshot
So I provided a screenshot of the warning as shown above: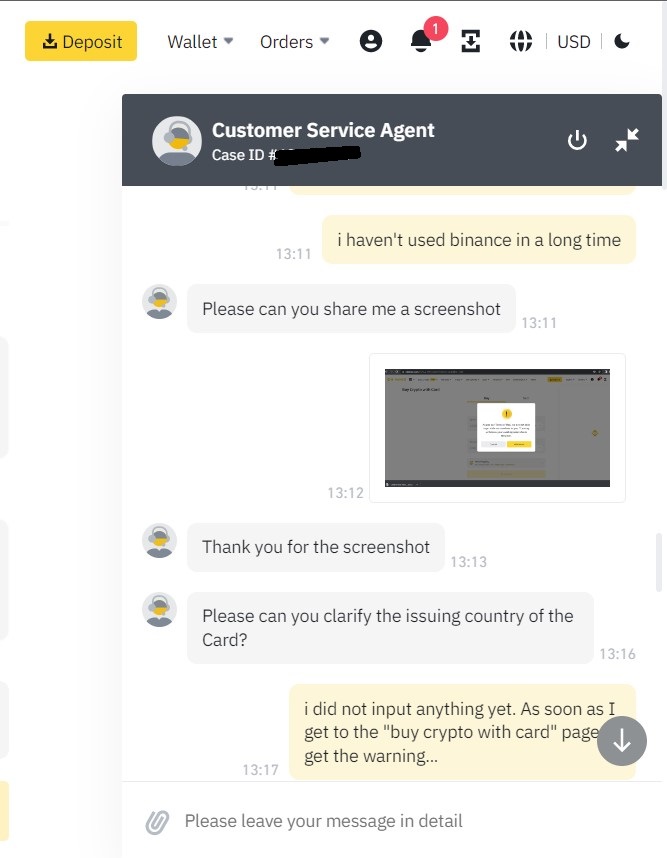 Eventually Binance came back with this answer:
Thank you for your patience as per checking further with our team please note Binance will be joining other prominent crypto businesses in proactively withdrawing from the Canadian marketplace. We had high hopes for the rest of the Canadian blockchain industry. Unfortunately, new guidance related to stablecoins and investor limits provided to crypto exchanges makes the Canada market no longer tenable for Binance at this time. We put off this decision as long as we could to explore other reasonable avenues to protect our Canadian users, but it has become apparent that there are none
Me: Oh i get it, Binance will copy other crypto companies in leaving Canada
Binance Tech Support:Yes due to local laws and regulations
13:33
I apologise for any inconvenience caused
13:33
This is due to local laws and regulations from the Canadian government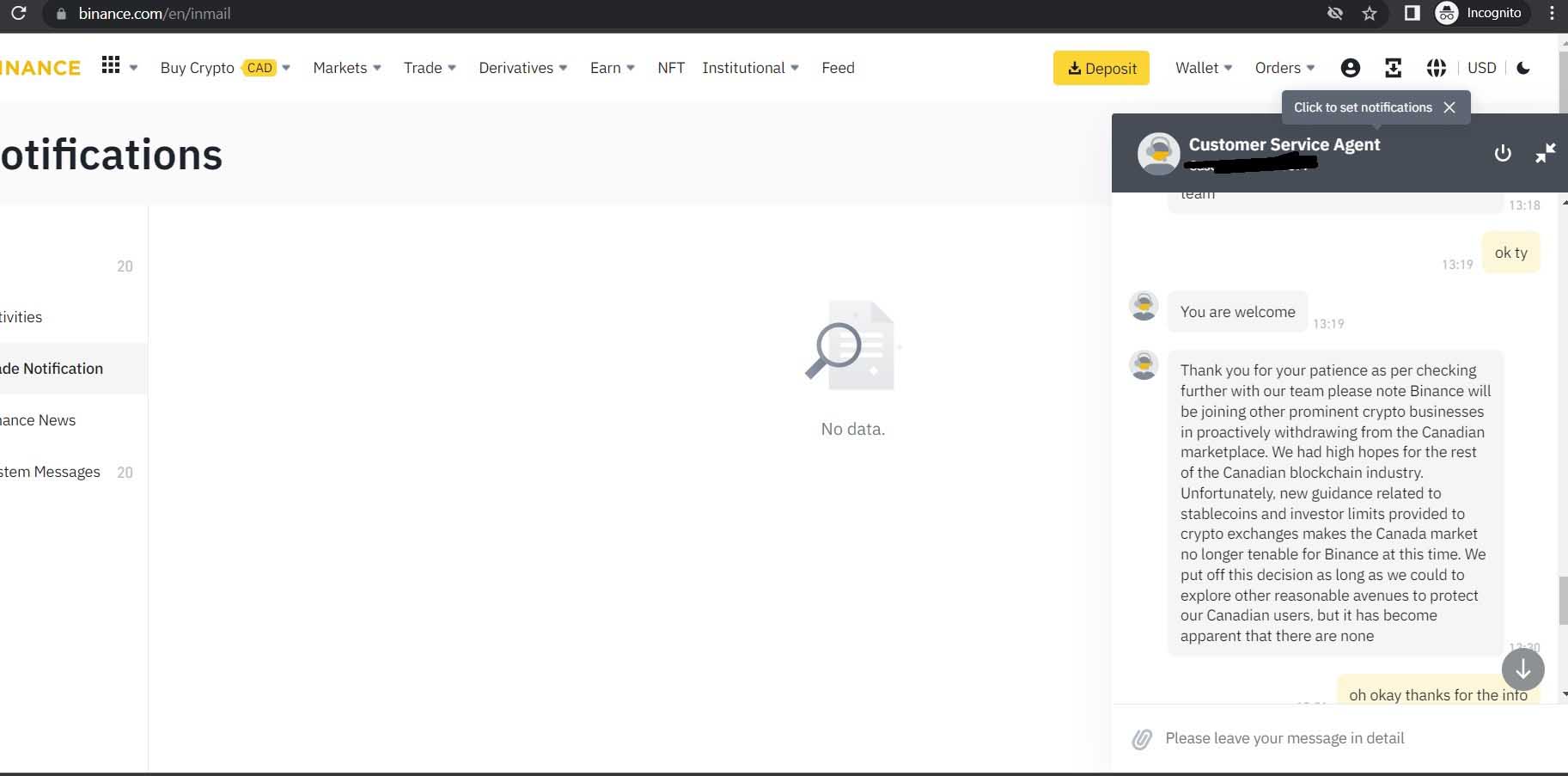 The link I followed goes to this https://www.binance.com/en/buy-sell-crypto?channel=card&fiat=CAD
So anyway, it seems Binance is going to stop services for Canada.