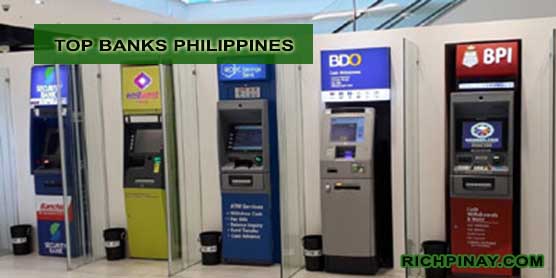 The Banko Sentral ng Pilipinas (Philippines' Central Bank) has assessed and ranked the leading banks in the Philippines based on their total assets. According to the most recent yearly report up to March 2023, the following is a rundown of the top 10 banks in the country.
Notable changes from the previous year's rankings are that Metrobank, which held the 3rd spot last year, now occupies the 4th place. The Bank of the Philippine Islands (BPI) has moved up from the 4th position to the 3rd spot this year. ChinaBank has experienced a rise in its position, moving up from 7th place to the 5th position. The Philippine National Bank (PNB) has seen a change as well, dropping from 5th place to the 7th position. Unionbank also went up from 10th to 9th place.
These shifts in rankings emphasize the dynamic nature of the banking sector and how individual banks can experience changes in their standings within a year.
Top 10 Banks in the Philippines
Note: The asset value beside the bank name amounts in Million Pesos
| Rank | Bank Name | Total Assets in Million Pesos |
| --- | --- | --- |
| 1 | BDO UNIBANK INC (BDO) | 3,922,010.24 |
| 2 | LAND BANK OF THE PHILIPPINES (Landbank) | 3,115,557.62 |
| 3 | BANK OF THE PHILIPPINE ISLANDS (BPI) | 2,662,294.69 |
| 4 | METROPOLITAN BANK & TCO (Metrobank) | 2,616,129.34 |
| 5 | CHINA BANKING CORP (Chinabank) | 1,363,029.53 |
| 6 | RIZAL COMMERCIALL BANKING CORPORATION (RCBC) | 1,191,602.53 |
| 7 | PHILIPPINE NATIONAL BANK (PNB) | 1,146,966.37 |
| 8 | DEVELOPMENT BANK OF THE PHILIPPINES (DBP) | 975,835.50 |
| 9 | UNION BANK OF THE PHILS (Union Bank) | 968,648.24 |
| 10 | SECURITY BANK CORP (Security Bank) | 873,957.81 |